With its verdant rain forests and crystal clear waters, this young nation is located in the Western Caribbean and is bordered by Mexico to the north and by Guatemala to the West. Being such a small country, Belize boasts a surprisingly diverse terrain, much of which consists of dense rain forest. In the North West is the beautiful area of the Mountain Pine Ridge where a magnificent waterfall cascades 1000 ft into the forest below. In the South lies the Cockscomb Basin which is home to the only jaguar reserve in the world. Here visitors may catch a glimpse of this majestic animal. Overall, Belize Vacations will provide unforgettable experiences for eco-tourists and nature lovers in general.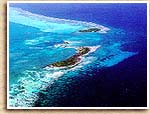 The second largest barrier reef in the world is located off the coast of Belize, and a few miles out to sea are a group of Cayes or small islands, the largest of which is Ambergris Caye, a popular tourist destination. Outside the protective reef is the beautiful Blue Hole, a natural wonder created by a collapsed underwater cave once studied by renowned ocean explorer, Jaques Cousteau.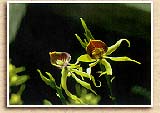 Belize is also home to an amazing array of flora and fauna. The national animal is the Baird's Tapir which resembles an elephantine hippopotamus, and the national bird is the vibrant Keel-billed Toucan. The flower of Belize is the delicate black orchid and the country is also home to endangered species such as the green turtle, the scarlet macaw, the three-toed sloth and the manatee.

Our Nation is a melting pot of many cultures, a nation of immigrants. With a population of only 205,000, there exists a surprising assortment of races: Maya, Mestizo, Creole, Garifuna, East Indian, Lebanese, German Mennonites and Chinese immigrants; a census revealed that Mestizos now outnumber the once dominant Creoles. The official language is English, however most Belizeans speak a dialect of broken English called Creole. Spanish is also a very popular language.

Find out more about the Belizean:
Geography | History | Economy | Climate | People

Belize Vacations Inspired! - Belize Travel Magazine